Desk-top type X-ray System
MX-90Basic / MX-60Basic

Recommended case the inspection of these items:
Bridge between the BGA balls, dropped, and relay
Internal inspection of molded parts such as sensors
Heater coil
Analysis of internal structure of the motor
Internal Inspection: Connector, Electronic Parts or IC
Features
Largest X-ray detection field of this class X-ray machine (24 × 18mm)!!
Fast and easy operation employs multi-function lever

X¥Y and the rotation are operated with one lever. The image processing system is installed and the image processing of super-high speed, and operated by one button easily.
Compact, lightweight, space-saving realized

The jig to position a lot of sample can be installed.
Specifications of MX-90Basic / MX-60Basic
MX-90Basic
MX-60Basic
X-ray tube
X-ray voltage
30kV〜90kV
20kV〜60kV
X-ray current
0〜0.5mA
0〜0.8mA
Focus size
0.1mm
X-ray CCD
Resolution
13LP/mm
view
24mm×18mm
table
size
(W)596mm×(D)470mm×(H)60mm
motion size
160mm×100mm
Rotary axis
360°
Cabin
size
(W)692mm×(D)554mm×(H)588mm
X-ray leak level
Under1.0μSv/h
Cabin Weight
125kg
Image processing function
ImageView
With Image processing functions.
PC
With PC standard
Examples of X-ray images by MX-90Basic / MX-60Basic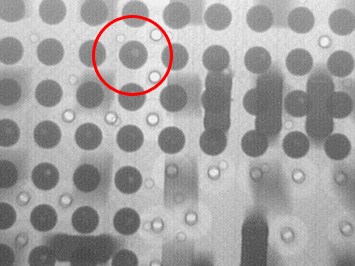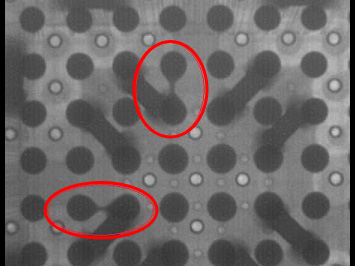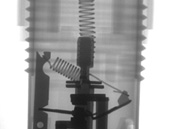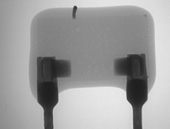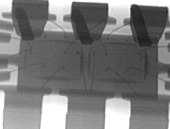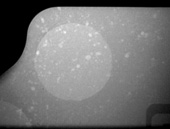 Information for our customers
Please contact us about our products.